Fully Certified – 25 Years Experience
All our technicians are fully certified to connect or repair your Lead-in Cable to the Carriers Network.  
Avoid lengthy delays. Get in touch with us first and stop waiting too long to solve your telecommunication problems.  
Friendly, Professional Team
We are a family owned and operated business servicing the Sydney and surrounding areas. Our friendly team is here to help you.
Turn to the experienced technicians that you can trust to get it right the first time! 
Call ARCS today on 1300 638 311
ARCS Sydney - NBN/VDSL Testing, Lead-In Cable Installation and Repairs
ARCS is a family-owned and operated business, with over 25 years of experience with the telecommunications industry.
With vast experience in NBN/VDSL Testing, Lead In cable installation and repairs for both voice and data services including cable broadband services on all network types Copper, Fibre and HFC. We also specialize in Data Testing of home and office networks.
Have you been advised your lead-in cable is faulty or you require Lead-in to be installed? Having issues with Slow broadband Internet, we specialize in both NBN/VDSL Broadband Testing and Repairs.  We can Install your lead-in cable or complete Lead-in repairs for both residential and commercial properties.
We specialize in the small home and office networks, from data cabinet installations including network switches, patch panels, outlets, and more. ARCS can perform works for major ISP's including Telstra, Optus, Dodo, TPG, and more,  including NBN Broadband services, Copper, HFC, and fibre networks.
We are certified to relocate all NBN services: FTTN, FTTB, FTTC, and FTTP. Each technician has state of the art testing equipment and is fully trained. You can be assured you are getting a quality service installation or repair.
Servicing Sydney and surrounding areas.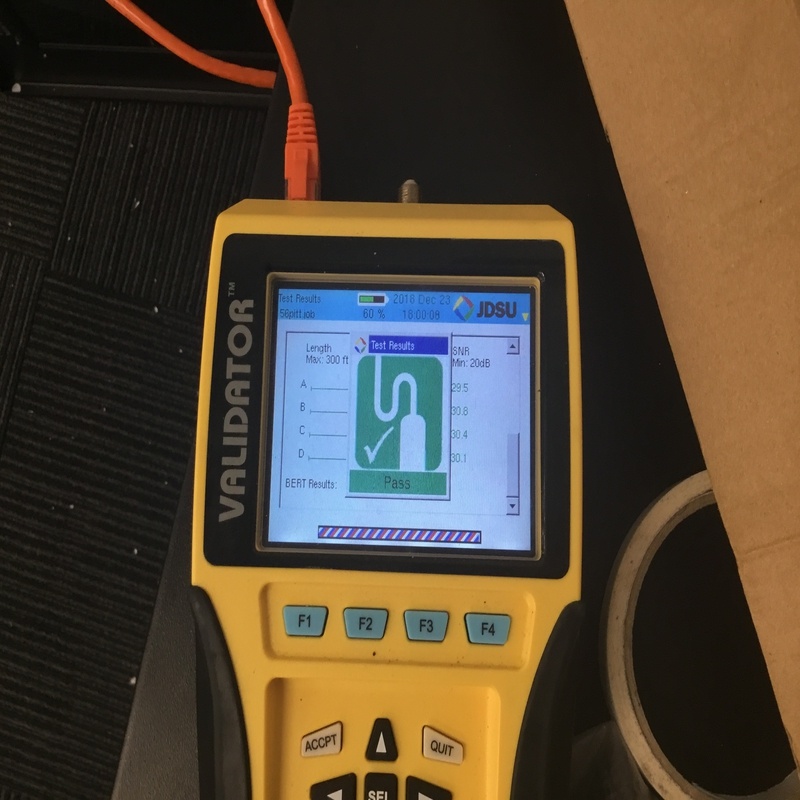 Paul responded very quickly and was extremely professional. He was up front about costs and explained the process thoroughly. He got the job done without hassle and was pleasant to deal with.
Paul responded quickly as we were a cafe without a phone line - an essential part our business. He made the conversion to NBN very quickly and without fuss getting us back online within a couple of hours. No sooner had he finished than the bookings rolled in. Thanks Paul for saving us from phone isolation. We are now back in business thanks to your swift response
Paul is a real professional. He responded promptly and came out on a Sunday and did an excellent job. Highly recommended.
First class advice and service- certainly helped me out of a spot and were informative and highly knowledgeable. Highly recommended.
Paul installed data cabling throughout my home. Communication was prompt, service was professional, and the final product is well-presented and of high quality; every element installed was leveled, the cable management is excellent. Paul treated my home with care as he moved around (and under) it. I would not hesitate to recommend Paul / ARCS to anyone who may be in need of the services offered - the service provided was second to none.
Paul was professional, punctual and experienced. He urgently attended to the issue and solved it quickly. He clearly explained the issue and solution. For any problems in the future I would not hesitate to call ARCS again.
Paul was amazing! Extremely knowledgeable and able to fix our phone and internet (NBN) issues when our service provider couldn't. Paul kept in contact with us throughout the process and provided timely support and an efficient service. Nothing was too much trouble. So great to deal with a local technician who knows his stuff. Highly recommend!
Paul was wonderful. He has helped both my mum and myself out with NBN issues. Paul was friendly and happy to explain what the issues were. He was on time and tidy. Paul was available when other companies were not. Would highly recommend Paul to help you out. Thank you
Paul completed the work on the same day that I called. Others wanted a week to prepare a quote. All work was at a high standard and the best I've seen. He was always willing to complete it at the highest quality. All work tested on completion. I highly recommend Paul and his work.
I got some advice from Paul over the phone that enabled me to solve an issue I had been having with my ISP and NBNco. With Paul's advice, the problem which had been going back and forth for 2 months was resolved in 2 days. Paul was extremely knowledgeable, both technically and about industry processes. I highly recommend.
MDF Jumpering/Connections
Home Cabling
Business Cabling
NBN Compatibility
Inline Filters
NBN Faults
VDSL Broadband Fault Reports
Lead In Cabling
Central DSL Filtering
RG6
FTTN/B
FTTP
GSM Lift Phone Solutions
GSM Medical Phone Solutions
Avoid Lengthy Delays and Call ARCS Today
So you just recently moved into a new residence, found you can't get your service-connected because you don't have a Lead-in or lead-in cable is damaged?  Avoid lengthy delays…..  CALL US FIRST.
All our technicians are fully certified to connect or repair your Lead-in  Cable to the Carriers Network.  A lot of other companies can only take your Lead-in to the Property Boundary Point (PBP).
Just moved into a new unit or office, you have been informed your service is tagged at the MDF.  CALL US FIRST… we can complete the installation of your Broadband Internet service (DSL) or Voice service thru to your office or unit.  We can perform Pre-Provisioning of your New or Existing Home, Office, or apartment building,  backbone wiring, or MDF Upgrades.
With current cabling in a building being on average 30 plus years old, the demands of a hi-frequency of NBN speeds may cause dropouts, loss of speed? Upgrade your backbone cabling today.