VDSL/NBN Testing Fault Reporting
Slow Internet broadband VDSL/NBN Service?
Does your ISP claim the problems are in your property?
We can provide full testing on both VDSL and NBN broadband services and provide you with a full detailed report emailed instantly in PDF format to you.

Turn to the experienced technicians that you can trust to get it right the first time!
Call ARCS today on 1300 638 311
Our Technicians perform the following process:
Check internet activity for Quality Of Service (QOF) from the carrier's network.
Perform testing on your service and identify any faults.
Identify and repair faults found, if within the customer internal wiring or lead-in cable.
Perform Inspection of Internal cabling within the home or office, including all sockets for corrosion or damage, replace or repair.
Installation and maintenance of a central filter for DSL services.
Test and Inspect modem/router cables, leads, and connections for faults.
Provide Internet Service Fault Reporting & Speed Test results whilst onsite via Instant email delivery in PDF format
Some companies will claim to fix and restore your service if you are having dropouts, slow speeds ETC,
Main causes of Internet dropout issues are CRC Errors – Find Out More Here.
PLEASE BE AWARE !!!!!!!!!!
We can perform Co-Op testing with your Internet Services Provider (ISP) whilst onsite, conveying any network issues found.
With the introduction of the NBN Australia wide, you have access to multiple technologies, including the NBN's VDSL Hi-speed network.
Recommended ADSL Speeds – Find Out More Here.
Internet Connection Types We Can Repair:
ADSL & ADSL2/2+
VDSL (FTTN)
FIBRE (FTTP) & (FTTB)
HFC (Coaxial)
We are fully licensed and accredited with NBN Co to undertake the following:
Premises Connection Device (PCD) Installation/relocation
Power Supply Unit (PSU) Installation/relocation
Supply/replace battery backup on PSU systems
Replace/Install Fibre/Copper lead-In's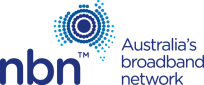 ARCS' Technicians are fully Licensed to perform all works required, with over 25 years of combined experience within Leading Telecommunication.
Using state of the art test equipment like JDSU HST 3000, ONX 580 & EXFO 635